Here at NaUKMA we publish research monographs, journals, academic reference, textbooks, books for professionals, and large numbers of papers aimed at undegraduate and graduate students. Our mission to find, curate, enrich, and disseminate scholarship that is vital to readers working at the forefront of their fields in the humanities, social sciences, and life science. Our work supports NaUKMA mission of excellence in research and education by publishing academic books, textbooks, and scholarly journals – in both print and electronic editions.
Journals
NaUKMA publishes over 20 peer-reviewed journals, both in Ukrainian and English, which form the latest in research and discovery across a range of topics. Many of these journals are the leading academic publications in their fields and together they form one of the most valuable and comprehensive collections of research available today.
Across the world, NaUKMA Journals are available online and in print – keeping scientists, researchers and scholars abreast of crucial developments in research.
---
Scientific Papers NaUKMA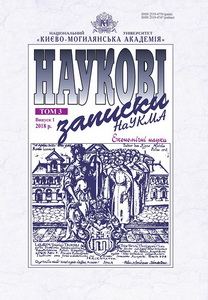 Scientific Papers NaUKMA. Economics publishes original articles, materials of problematic and controversial nature, original theoretical and empirical researches in economics, marketing, management and business. The Journal was the part of Scientific Papers NaUKMA as thematic series till 2015. From 2016 published as a separate edition with own site, editorial board and ISSN. Frequency: Аnnual

Principal contact Iryna Lukianenko, Editor-in-chief Email: This email address is being protected from spambots. You need JavaScript enabled to view it.