News
Details

Published on Tuesday, 01 March 2016 17:21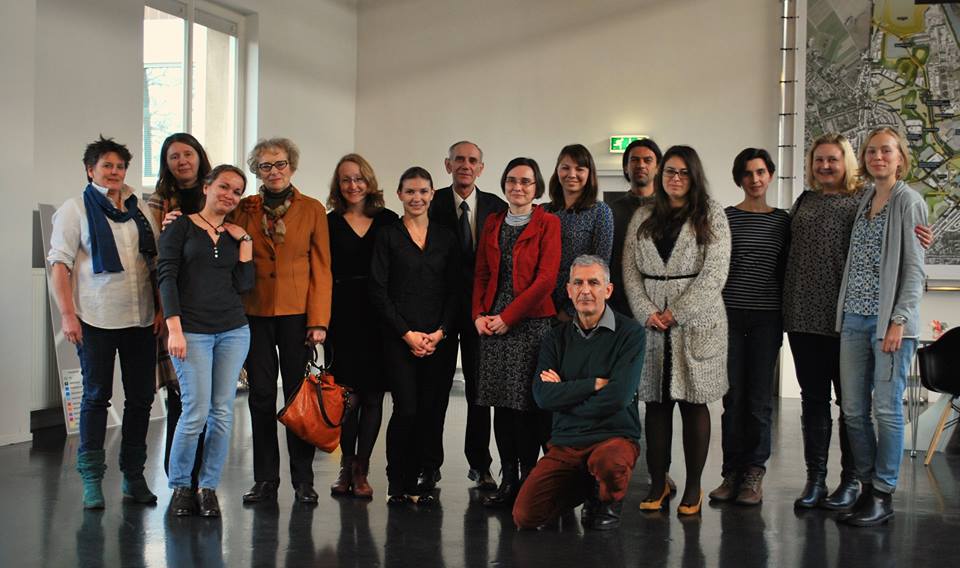 February 17 – 19, 2016 marked the official kick-off of the capacity building project: Bridging Innovations, Health and Societies: Educational capacity building in the Eastern European Neighbouring Areas (BIHSENA) co-funded by the European Commission (EC) led by Prof.dr. Klasien Horstman from Maastrich university. As it has been previously informed, Maastricht university received a €865.000 grant from the ERASMUS+ for this three-year project. The kick-off was held in Maastricht.
The partners for this project who participated in the kick-off meeting include:
Maastricht university
 Plovdiv University (Bulgaria);
 Andrzej Frycz Modrzewski Krakow University (Poland);
 National University of Kyiv-Mohyla Academy (Ukraine);
Vinnitsa Nationa Pyrogov Memorial University (Ukraine), Тomsk State University (Russia);
 Siberian State Medical University (Russia).
Also, advisory board members joined the team of collaborators:
G.T.M.(Ineke) ten Dam, Educational scientist, expert in international education, joint courses and distance learning. Programme manager Technical Medicine, University of Twente, The Netherlands.
Abel Polese, Dublin City University and Tallinn University.
Susanne Bauer, PhD, Associate Professor at the Centre for Technology, Innovation and Culture, University of Oslo, Norway.
The president of Maastricht university, Prof.Martin Paul, opened the meeting and wished all the project participants fruitful and peaceful collaboration. Project participants believe that collaboration in higher education and building dialogue are very important in stimulating human development, openness and critical thinking in the Eastern European countries.
During the kick-off meeting, participants had a chance to meet each other face-to-face, though most of the universities had previous experience of successful collaboration as well as to present their universities and their vision of the project activities related to the course development, bridging activities, e.g. round tables and conferences, as well as dissemination of the project results and project sustainability. The outcome of the project meeting was the common vision of the project objectives for the next three years as well as impact of each of the institutions.
Interim results will be published through various channels, among which the project website, and a final meeting will be held in the spring of 2018.
For more information about this project, contact: Tetiana Stepurko, This email address is being protected from spambots. You need JavaScript enabled to view it. .