News
Details

Published on Tuesday, 01 March 2016 12:34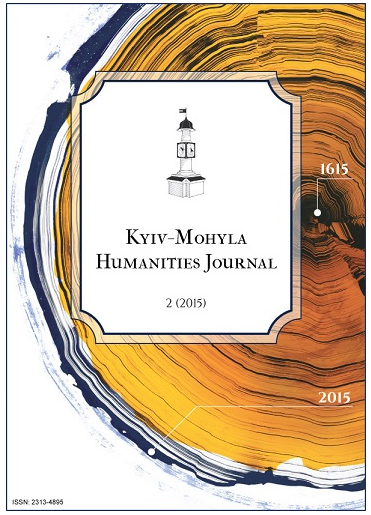 After Judaica Ukrainica, KMHJ is the second NaUKMA publication included in this respectable international scientific database.
Kyiv-Mohyla Humanities Journal – is the first in Ukraine international peer-reviewed electronic open access journal in humanities published completely in English. Its aim is to present Ukrainian humanitarian and social research to international scientific community. In 2015, the project was expanded with the first edition of Kyiv-Mohyla Law & Politics Journal.

Both journals are published on the Open Journal Systems platform.
Congratulations to KMHJ publishing team! This is a good start for the inclusion of the journal into the Web of Science: Arts & Humanities Citation Index.

To view the first issue of the journal click here.

The second issue was dedicated to the 400th anniversary of Kyiv-Mohyla Academy.
Publication of «Kyiv-Mohyla Humanities Journal» was made possible thanks to the gracious support of project partners: Yevgeni Utkin and NAUKMA alumni family Victoria Gumenyuk and Sergiy Segeda.