News
Details

Published on Tuesday, 05 July 2016 03:45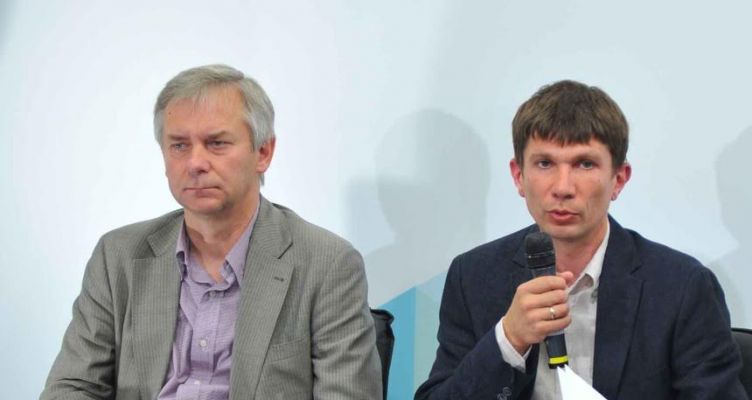 "I was born in Sloviansk, so when the Russian trained troops invaded the city of my birth and I saw how the people suffered, I knew that I should dedicate myself to help the victims of psychological trauma caused by the atrocities they experienced", said Dr. Serhiy Bogdanov during his interview with me in Kyiv. A pensive man of few words and a penetrating gaze, Dr. Bogdanov is the director of the Psychological Rehabilitation Centers (referred to in the United States as Post Traumatic Stress Disorder Centers – PTSD), established by National University of Kyiv-Mohyla Academy in Ukraine's capital, Kyiv and in the eastern city of Sloviansk.
As a psychotherapist with a PhD from the Medical University of Vienna, Dr. Bogdanov has been leading the effort to establish best practices, train professionals in post-trauma care, and treat individuals affected by post-traumatic PTSD in Ukraine.
Ukraine has been dealing with over a million and a half internal refugees from the military attacks of Russia's invasion in the east in the Donbas territory. Ukraine's government and civil society have been providing housing, schooling, higher education, healthcare, and employment for its own refugees who settled in the center and western parts of the country, mostly in cities.
The shelling, artillery and heavy fighting that have taken place in 2014 and since, left hundreds of thousands of people traumatized from violent attacks, death, torture, and public humiliation.
Studies on psychological trauma conducted in Ukraine
PTSD recognized as the invisible wound of war
Dr. Bogdanov and his team conducted the first serious qualitative and quantitative studies in February 2016 among children, internally displaced persons (IDPs), and war veterans in the Donetsk and Luhansk oblasts. The statistics show symptoms of PTSD in various population categories. Responses of children show a 25% level of intrusion (re-experience of the trauma) and avoidance (efforts not to think, talk, or feel the traumatic events) in high traumatic stress among boys and girls. Results further show that compared to a previous study in 2014, there is a decrease in resilience. When one year ago 36% of children responded that they did not receive any support from adults after traumatic events, in 2016 this number jumped up to 50%. Furthermore, two years ago, 80% of children said they were able to cope with stress on their own, while this number decreased to 50% in 2016. Children are experiencing emotional pain because of loss of family members and friends, their towns, and cities, and their usual surroundings.
Studies also indicate that internally displaced persons and veterans struggle under the weight of conflicts. Adults feel they are not accepted by local communities, both children and adults suffer from symptoms such as depression and anxiety, feeling lost, abandoned, and isolated – all indicators of PTSD. Most are feeling isolated despite significant efforts by host communities to support and integrate them. An example of the research is a study of 120 veterans and refugees from Kharkiv and Zaporizhia that documents that most adults expressed feelings of being rejected by local host communities to support and integrate them, admit to conflicts within their families, and problems exacerbated by an increased use of alcohol.
The political and military setting
A quarter century after the end of the Soviet Union, and two years after former president Yanukovych was toppled and ran away to hide in Russia during the height of the Maidan Revolution in 2014, Russia's invasion and occupation of Crimea and part of eastern Ukraine persists, mocking all international agreements and challenging the world order.
Despite the invasion, or perhaps because of it, the people of Ukraine acquired a new sense of national identity and united against the aggressor. Russia's government failed to break the Maidan revolt, and it failed to block a democratically elected government. It also failed in its plan to seize most of eastern Ukraine's territory, as Ukraine's military forces reorganized, built up their capabilities, and repelled the Russian surrogates and military units from the cities and towns they occupied, forcing them to an area in the easternmost part of the Donbas, where Russian violations of the Minsk Agreement continue daily with military build-up, attacks and killings.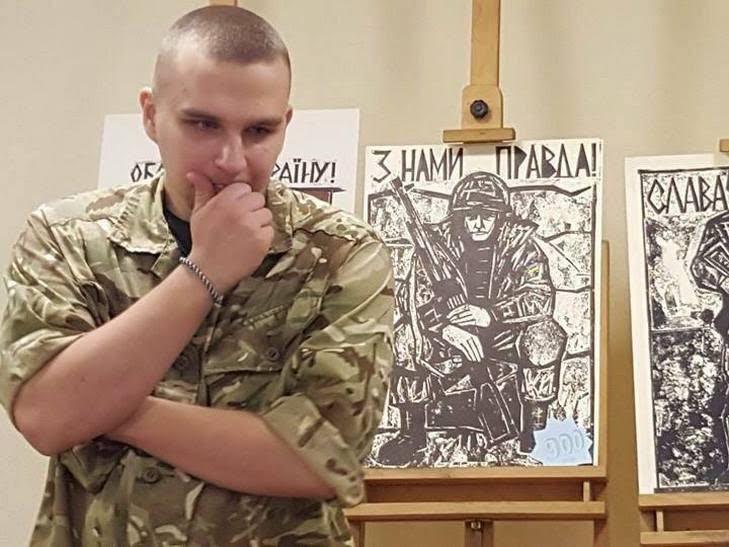 The human toll of the political, economic, and societal consequences has been serious. Although international sanctions have cost Russia more than 9 percent of GDP, according to the IMF, the war has cost Ukraine more than 10,000 lives, and forced over 1.5 million people to escape to central and western Ukraine. Ukraine has been left with the burden of supporting and integrating this large number of internal refugees on its own.
What is often overlooked in this difficult scenario, are the invisible scars of war that cause depression, suicide, domestic abuse, disorientation, fear, confusion and other psychological symptoms.
A collaborative response to provide psychological safety net services
The Kyiv-Mohyla Psychological Rehabilitation Centers were established as a response to this national healthcare crisis, to provide psychological safety net services free of charge, and to train specialists through a multidisciplinary approach with psychologists, social workers, psychiatrists, and lawyers.
Within ten months, the Center has conducted 174 training programs in the Donetsk, Dnipro, Zaporizhia, Luhansk and Kharkiv oblasts, with 3,364 participants, including school administrators, faculty and supporting personnel from schools in these areas.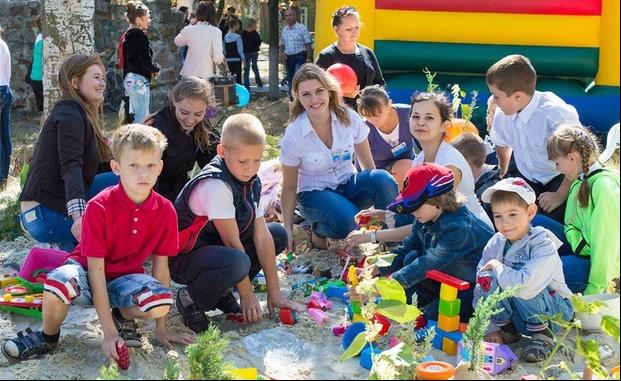 Since their inception in 2015, the Kyiv-Mohyla PTSD Centers received international support from the German Embassy and the German Humanitarian Fund, UNICEF, USAID, Malteser International, organizations such as International Medical Corps, and from many local volunteer organizations and individuals in Ukraine. The Centers are engaged in a collaborative program with the School of Public Health at Johns Hopkins University in the United States, and with the Donbas National Pedagogical University in Ukraine.
In concluding his conversation during our meeting, Dr. Bogdanov remarked, "There was a reason I was born in Sloviansk. It was my destiny to help the people of my birthplace and from the east of Ukraine who need to rebuild their lives."
Given the number of soldiers, men, women, and children that have been exposed to the dehumanising effects of war in the east of Ukraine, there is a compelling case to support the PTSD Centers that serve the needs of affected individuals.
Marta Farion
Marta Farion is an attorney living in Chicago and president of Kyiv-Mohyla Foundation of America. She conducted a series of conversations with Dr. Sergey Bogdanov over several months in 2016.